Burlap Mini Album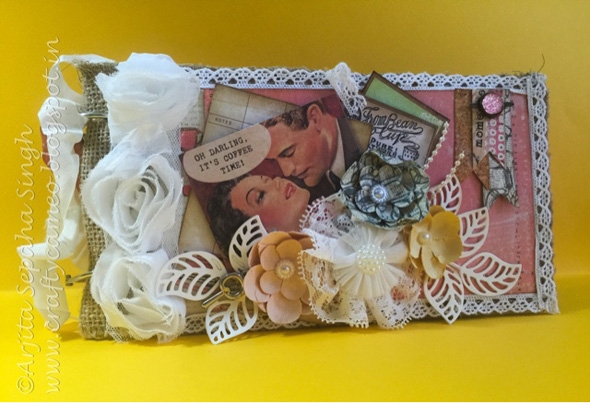 Hi friends, This is Arjita and today I will be working on the newly launched scrapbooking jute sleeves/pockets which I received few days back. Initially I was sceptical about the project but then finally decided to go ahead with a Burlap mini album and use the sleeves as ready made pages and pockets where I can insert few tags/photomats. These burlap sleeves measure 8 1/4 inches L by 4 1/2 W inches . I think its a pretty decent size for a mini album and we can stick some good sized photos. Each sleeve comes with a stitched pocket and a beautiful lace is already added which make s it look all the more pretty. Since these pockets are attached with laces I wanted to carry this shabby chic look in my entire mini. I used a very simple binding system and poked the two binder rings through all the six sleeves. This immediately gave it the look of a mini album and I was ready to start embellishing it:)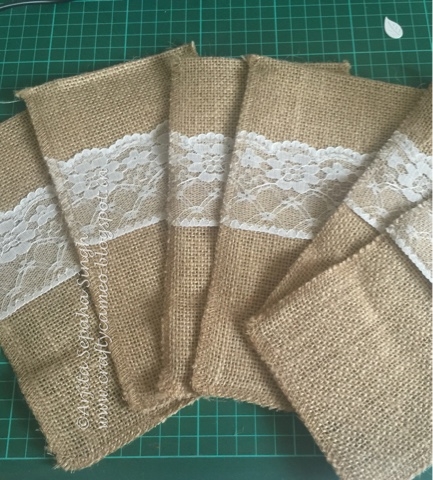 I decided to use some shabby chic papers I had in my stash and luckily I found the flowers and other elements of the same collection in our store . The collection is called "Prima coffee break" which is so pretty and perfect for this album. I have tonns of picture for u so that u can have a good look at the album from all sides and do check out the video tutorial for all the detailed instructions.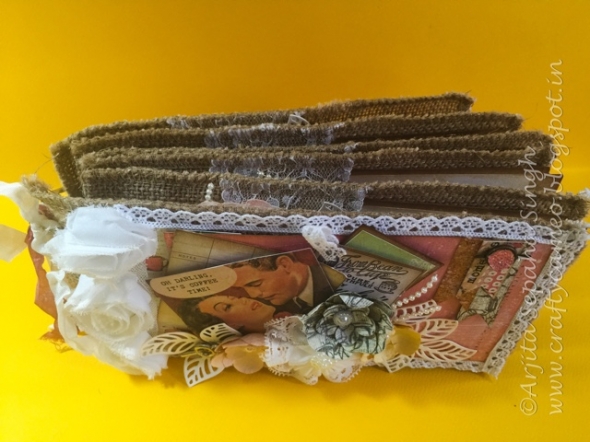 I used lots of pretty laces , trims and some seam binding to give it extra glamour .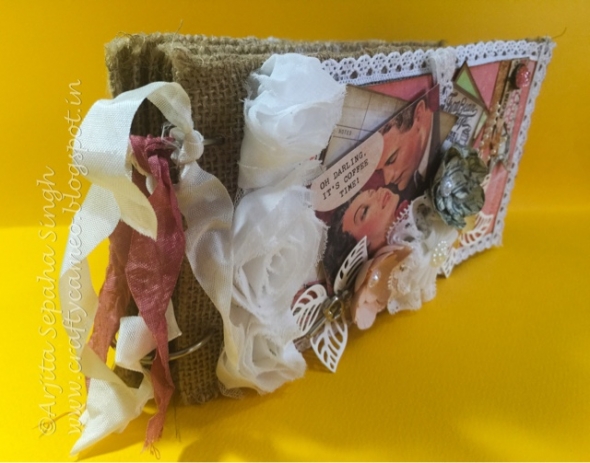 This is the front page of the mini and it's so romantic and chic 😍 I love the tag which says " oh darling , it's coffee time !" So cute ....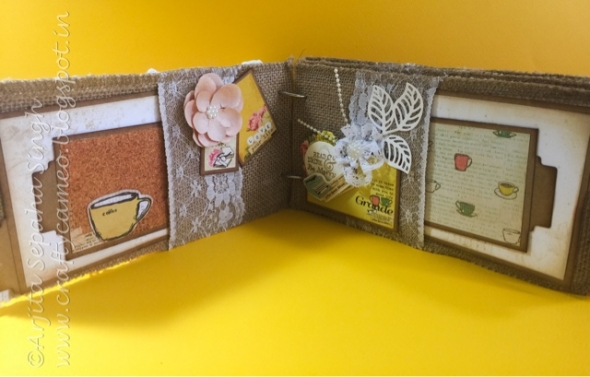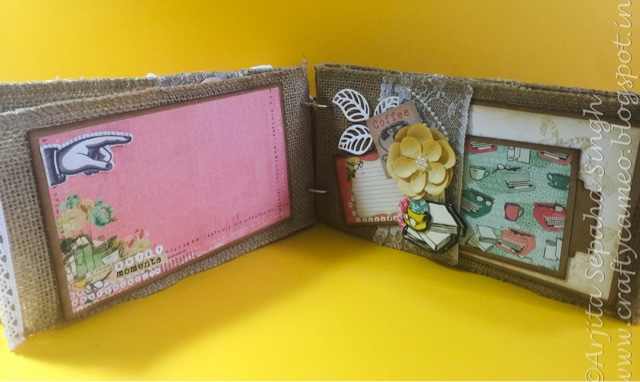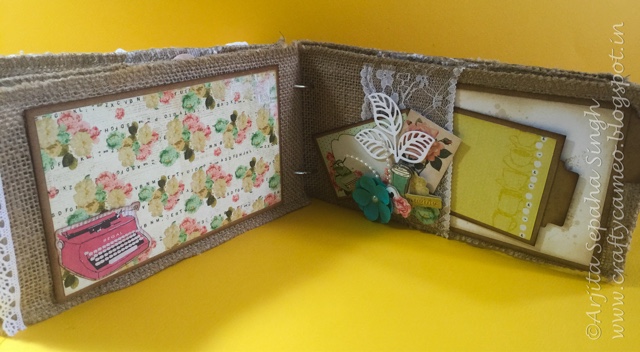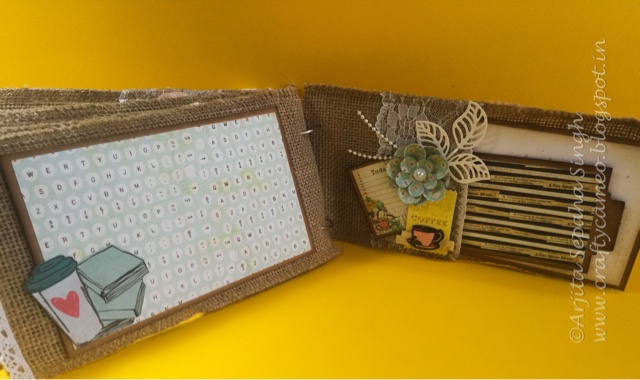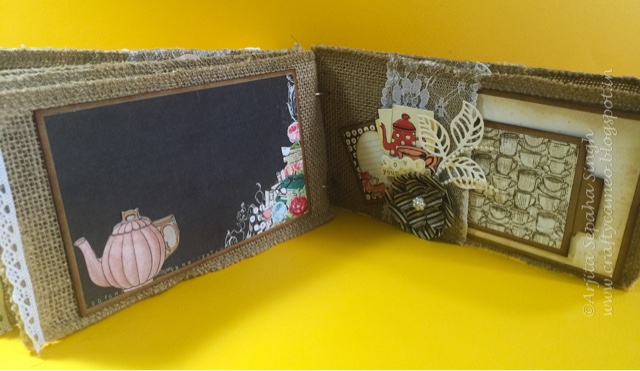 I like to colour coordinate my album pages and I put in a lot of effort to select the papers and embelishments . This gives it a good visual treat and makes the album well planned :)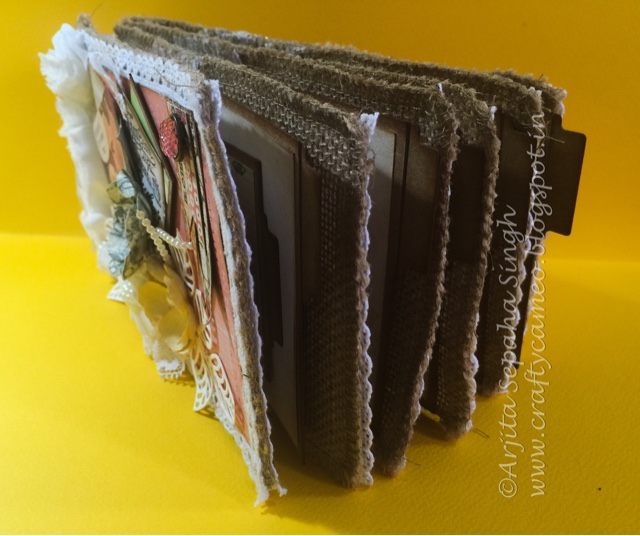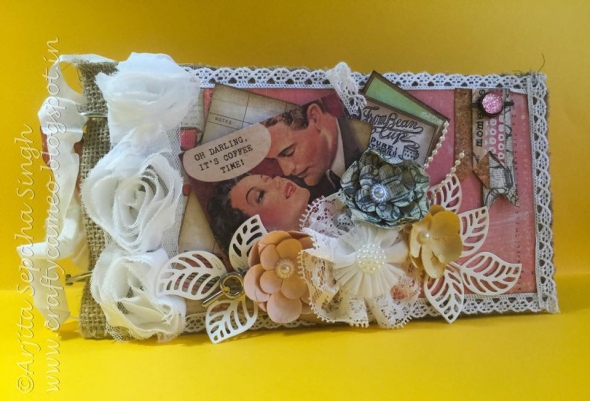 The album turned out to be very chunky and pretty and I think it will be a great gift for someone romantic and who loves coffee....lol I hope u had a great time and do try out this amazing mini
I hope u had a great time watching this video and do try out this amazing mini .
Thanks for stopping by ...
Hugs Arjita
List of supplies
from stash
jute pocket sleeves
craft paper
laces/pearls/white die cut leaves