Graciellie Designs June Release Blog Hop + Wonderful World
Copics, Digital Stamps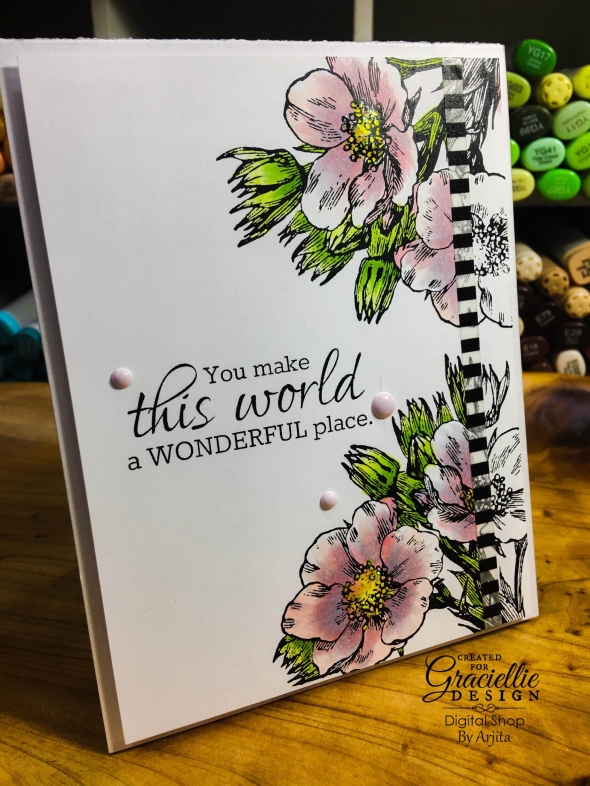 Hello everyone!
Welcome to Graciellie designs June 2017 Release Blog Hop!
You must be coming from the extremely talented Graciellie's blog which is full of inspiration. Spend some time here and then do not forget to visit all the blogs listed in this blog hop.
So lets begin with some chit chat :) I was off for a long vacation and had a wonderful time exploring new places. I was missing mycraft space and the moment I came back created this beautiful card using digital stamps by Graciellie designs. This is a very easy card and took around 10-15 minutes to complete. There are some gorgeous digital stamps for the June release and all the Design team members have done a fantastic job to to inspire all of you. I invite you to join us in this amazing Blog Hop where you can see what we created using the New released stamps.
Continue Reading
Friday, 02 June 2017