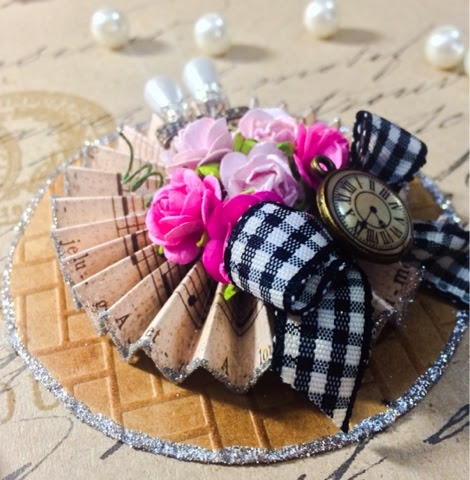 Hi friends, Today my post is a bit different . I have not done a complete project but have tried to give various ideas about my all time favourite embellishment the "ROSETTE"
This one was an accident!!!! Lol!!!
Style # 5 CAS :)
Clean and simple is quite cute to create and there are endless options which can be added on the top.I used the big brad by Kaiser craft called
Few options can be:
Brads
Buttons
Stickers
Eyelets
Rhinestones
That's all for this post
I hope you liked what I created.Making embellishments is always fun and I m sure you will give it a try.
Lots of love
Arjita